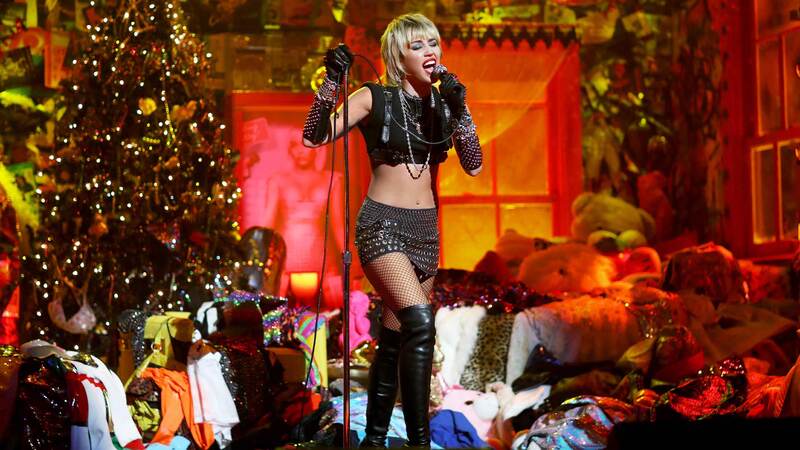 Miley Cyrus performs for Amazon Music's concert series "Holiday Plays"
Hosted by Lil Nas X, Holiday Plays marks Amazon Music's first-ever holiday special. Miley Cyrus brought Christmas cheer to fans with performances of Midnight Sky, Prisoner, Plastic Hearts and Last Christmas (originally performed by Wham)!
"This Amazon Music special is unlike anything I've ever done before. In creating my set, I wanted to mimic a world that showcased specific reference points of my life. We all have a history and I've had an incredibly unique life. I've been on magazines and posters since I was a kid and people have seen the tough, beautiful, hard and glamourous points of it all. This is me, and this performance is about my evolution - embracing all versions of it."
Watch Miley's performances on demand for a limited time via Amazon.com!